WhatsApp is the most famous social media app for messaging. Why has WhatsApp become so trendy? Well, there are thousands of reasons for it to become at the top of the trendiest social media apps list, such as WhatsApp status, games, groups, and many more. But as I believe, WhatsApp puzzles is one of the main reasons for that.
---
What are WhatsApp Dare Games?
Most of you are aware of WhatsApp, isn't it so?
This is the most popular chatting application ever. But, sometimes even WhatsApp can become tiresome. You want to have exciting and lovely times with your friends, lover, or family in WhatsApp? That's when you will find WhatsApp puzzles handy.
Dare games are "truth or dare" games, which makes chatting more and more enjoyable. There are different types of games for friends, lovers and for anyone using it.
Put the game as your status and send the game to those who reply to your status
Just send the game to all your WhatsApp contacts as a direct message
These days WhatsApp games have become so popular, especially among the young generation. So guys, do you want to know some of the coolest WhatsApp dare games ever? Let's see what they are. Here we go, man!!!!
WhatsApp puzzles for Friends
1) Dare to fill this up?
How did we meet?
What's my name on your phone?
Who am I to you?
What you dislike about me?
First impression about me
Describe me in one word
Do you trust me?
Do you love me?
---
2) Select one from A to J 
Answers:
A-Update my picture as your WhatsApp status for one day 
B- Propose me 
C- Tell me your biggest secret 
D- Tell me the name of your crush 
E- Change WhatsApp status as "getting married." 
F- Send me your funniest pic 
G- First thing you notice in me when we meet first 
H- Tell me the name of your Ex-BFF/GF
I- What is your memorable day 
J- Recharge on my number 
---
3) Who Am I to You? Select one item from the list, and I'll tell you the meaning.
Pizza
Sweets 
Chocolate
Cigarette
Pain Killer
Burger
Drugs
Answer:
Best Friends
Good Friends
Addict to Me
You love me
You Need Me
Can't Live Without Me
Time Pass
---
4) Choose any Lucky number?
Answers:
 1 What type of relationship do you want with me?
 2 Tell me something about why you do like me!
3 Change Whatsapp status for me for the next 24 hours!
 4 Call me and sing a song 
 5 What do you like the most about my character?
 6 Rate me as a friend from A to J
 7 Recharge on my phone
 8 Update your relationship status as Single, Committed, Complicated, Engaged, Married, Divorced
 9 Tell me your who is your boyfriend/girlfriend
 10 Rate my looks from 1 to 10.
---
5) Whatsapp Dare Choose Alphabet – choose any alphabet from A to Z
 A
 B
 C
 D
 E
 F
 G
 H
 I
 J
 K
 L
 M
 N
 O
 P
 Q
 R
 S
 T
 U
 V
 W
 X
 Y
 Z
 Answers:
A: Propose me in the sexiest way
B: Change my name in your status, saying that you want to marry me.
C. Who is your crush
D: Tell me your biggest secret
E: Write i am the love of your life in your status with my name
F: Write my name in your status for A day
G: What you had done precisely after waking up today
H: Record two minutes clip, saying something about me and send me.
I: Give me a tight hug
J: Upload a naked picture in your childhood 
K: Give a beach party
L: long drive trip
M: One song for me
N: Have to go shopping with me
O: What will you do, If I block you now
P: send me i love you three times
Q: Like and comment and share on all my pictures on Facebook
R: post a pic of your legs
S: Tell me why you love me
T: send me a video clip of you telling me that I am sweet
U: Tell me the craziest thing you did in your life
V: Have you ever try to block me on WhatsApp
W: Tell me how many ex-partners you had?
X: Why don't you take a bath today
Y: Update your status, telling 'I am stupid.'
Z: You are mine; I can't live without you.
 Just copy the above message and share it with your friends on WhatsApp and let them shocked. 
This the most popular types of WhatsApp games. Send these dare questions to your friends, including me, if I am your friend and get surprising replies. But you have to reply to me first. I will put your answers on my story!!!!
---
Latest WhatsApp Dare Games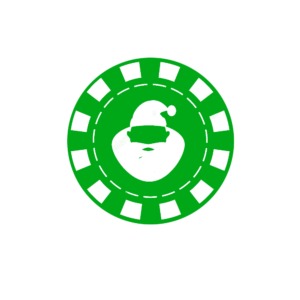 Here are another cool WhatsApp puzzles to play with your friends. This is one of the latest and the trendiest dares. Here, I have added questions with answers.
1) Choose any of the mobile functions from this list and I will tell you about how your life partner will be.
Messaging
Contacts
Camera
Media
Settings
Apps
Answers:
Messaging: Loving and caring
Contacts: Very talkative and bols
Camera: Romantic and deep thinker
Media: Social and fashionable
Settings: Irritating
Apps: Boring and selfish
---
2) Choose any number till 15, and I will tell you how 2020 is going to surprise you.
 Answer:
 Your ex-partner will be back again
 You will find your dream job
 Your boyfriend will cheat you
 You will see your first love
 You will get your dream vehicle
 You will get a promotion in your company 
 You will get a new puppy
 You will find the love of your life
 You will surely win a jackpot 
 Tell me your topmost secret
 You will get a hug from your ex-boyfriend
 You will get ditched by your girlfriend/boyfriend
 You will have a foreign trip
 You will get married
 You will get a big present from me
---
3) Select any number from 1 to 20, and it will decide the name I'll call you from today.
 Reply fast. It is exciting. From today onwards, I'll call you with that name.
Answer:
 Babe
 Gangster
 My Darling
 My Dear
 Donkey
 Darling
 Idiot
 My life
 My heartbeat
 Lovely
 My love
 Mental
 Crazy Monkey
 Sweet Honey
 Fat piggy
 Beautiful
 Stupid
 Sweetheart
 Tube light
 Donkey
---
4) Can you Tell Me What occurs!
 Once in a Year,

 Once in a Day,
 But never in a Week?
Answer: Alphabet 'A'
5) Question : Why Love is blind?
 Answer: Money doesn't see anything
---
WhatsApp Puzzeles to Play with Your Crush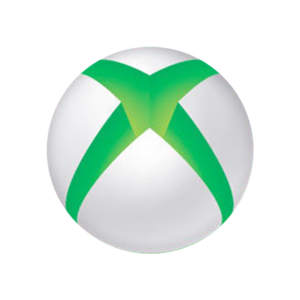 Wouldn't it be so cool to play WhatsApp dare games with your crush too?
1) Select any lucky number and I will send you a dare! (Remember, you cannot back out once you choose to play the dare)
1, 2, 3, 4, 5, 6, 7, 8, 9, 10
Answers:
Be my BF/GF for one day
Make my photo as your WhatsApp DP
What do you like most about me?
What kind of relationship do you expect from me?
Rate me in looks from 1 to 10
Kiss me
Propose me
Tell me your relationship status – Single or Committed
What qualities do you search in our partner
Tell me your GF/ BF name
---
2) Select one number up to 10…if you DARE!!!! For every number you take, I will give you a fun present! Answer immediately.
Fun gifts:
Send me the creepiest picture of you
Peel a tomato with your teeth and send me the video
Do whatever I told you for the rest of the day
Draw something hilarious on your face with a marker pen and post the pic
Cut a banana with your feet and send me the video
Bark like a dog for 5 minutes and send me the video
Tell me the most stupid thing you still do 
Walk around down the street like a zombie and send me the video
Tell me the thing you still have an emotional attachment to
Tell me the place you have ever peed outside a toilet 
---
3) What can fly without wings?
Haven't you aware????
Answer: It's Time
Here are WhatsApp math puzzles with answers to test your friend's knowledge.
---
Puzzle !!!
1) If
 111 = 09
 444 = 12
 777 = 15
 then 888 = ???
Answer :
One+one+one(3+3+3)=09
 Four+Four+Four(4+4+4)=12
 Seven+Seven+Seven(5+5+5)=15
 Therefore
 Eight+Eight+Eight(5+5+5)=15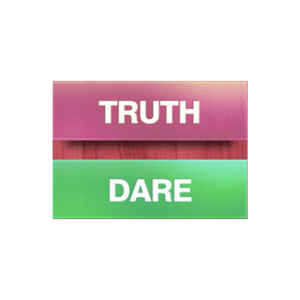 1) Select a number between 1-20 and answer the question I dare you. (No turning backs)
Answers:
Tell me the name of your first BF/ GF
Tell me your recent relationship status
Have you ever fallen in love at first sight?
Did you ever proposed any teacher?
Have you ever being caught kissing in college?
How many times have you lied to your partner?
Do you smoke/ drink?
Have you ever hurt someone?
Did you ever slap someone?
Have you ever watched an adult movie?
Tell me the name of your favorite star
Tell me your childhood nickname
What is your weirdest habit that you want to quit?
Your dream job?
What was your memorable dinner night?
If you have any chance to visit a foreign country, which country would you visit?
Who is the man/ woman you like the most in your family?
Tell me three things that you want to change in this world
Explain yourself just in three words
Do you believe in rebirth?
---
2) Select an alphabet from A-Z and the according to selected alphabet set Your Whatsapp status!!
A-I'm pregnant ??
B-ready to accept your proposal?
C-I'm in love with my friend's lover?
D-I am ugly???
E-guess i forgot my heart with you; please return it.I'm dying??
F-my main hobby is eating?
G- In a secret place with my love so don't disturb ?
H- I wish to be an elephant in next life
I-I like to put heavy makeup
J- Do not talk to me ever again?
K-I'm crazy
L- Love you all
M-I'm sexy?
N-heartbroken?
O-I'm a cheater
P-play boy/girl
Q-I'd like to drink your blood
R-in love
S-hate brothers
T-missing my ex-lover
U-my boyfriend or girlfriend is in love with my best friend.
V- miss .you
W-don't message me
X-I'm getting married next year?
Y-baby doll
Z-I'm a Rowdy??
No cheating ❌
?Change your status.let's see who all r brave enough ?
---
Whatsapp Dares For Girlfriend
1) Choose any of Alphabet from A to Z and get ready for your dare.
Answer:
A – Send a voice note saying that You love me.
B – Give me a treat
C – Ignore me 
D – Tell me a top-secret about you ?
E – Delete your number 
F – Make my picture your display picture for two days
G – Post a picture of your legs
H – Who am I for You.
I – Take a selfie & send it to me right now
J – Don't talk to me for one day 
K – Ask me out
L – Send me your latest picture
M – What was your secret?
N – What's your deepest secret?
O – Send me a voice clip saying my name in a sweet  
P – Tell me something you always eager to tell but couldn't
Q – Change your status, including my name, meaning that you kissed me..!!
R – Be my slave for two days
S – Write my phone number in your status for one whole day!! 
T – Send me a selfie of what you are doing now.
U – Voice clip me saying I want to go creepy
V – One thing you have never told anyone before
W – Tell me What's on your mind right now
X – Describe me with a Movie name
Y – How do you find me?
Z – Send a picture of your crush
---
2) Whatsapp Love Dares
Let's go
Sing a song in front of people while dancing
Perform a belly dance.
Kiss and Say I love you to any one of the players by closing your eyes.
Invite any player to kiss you.
---
Whatsapp Dare Naughty
1) Choose any number from the list below, and I will show you, Who You Are. ? Reply Fast!!
000
111
222
333
444
555
666
777
888
999
Answer:
000 Handsome
111 Lovely & Caring
222 Silent killer
333 True lover
444 Cheater
555 Sex Addict
666 Heart Breaker
777 Proud And Sweet
888 Lazy In Bed
999 Hard Worker
So guys, now you can send and receive feedbacks from your friends about these whatsapp puzzles. So, why wait! Take your boring chats to a new level by starting to play WhatsApp dare games!!!